Are you looking for ways on how to increase your curb appeal? The front of your house is just as important as the interior. It's the first thing that people see and it can be very telling of what visitors can expect on the inside of your home. Check out these examples of outdoor renovation ideas, plus clever hacks from the experts.
Keep Up with Lawncare
In your effort to enhance the curb appeal of your yard, one thing you need to take into consideration is your landscaping maintenance. This entails regularly mowing your lawn and adding weed killers and fertilizers to keep it looking healthy. Trimming bushes is especially important because when they are long, you may find it hard to walk around your yard. Moreover, homeowners who have bushes along their driveways may find it harder to relax on their patio.
Add Decorative Finishes
One of the most obvious ways to breathe new life into your outdoor space is by adding landscape materials such as paving stones, pavers, and bricks. Using attractive materials for your landscaping exteriors will indeed add character to your outdoor space. If you want your yard to have a natural look though, consider installing some natural stone pavers in your yard. You can also consider planting some colorful plants and flowers to add color to your yard, thus creating a cozy exterior that everyone will surely admire.
Exterior Color Combinations
The easiest way to increase your own curb appeal and give your home a new look is by updating the color combinations of your home exteriors. Applying a fresh coat of paint can bring a more classic look or a vibrant vibe to your home. Choose a palette that you'll still certainly love in a decade or more. Bright, fun colors play well on houses near sunny locations, while Victorian homes tend to have blue, green, pink, and yellow, making these historic houses stand out even more. Light colors attract more eyes than dark colors. However, darker shades appear more weighty if overly applied so neither should predominate one.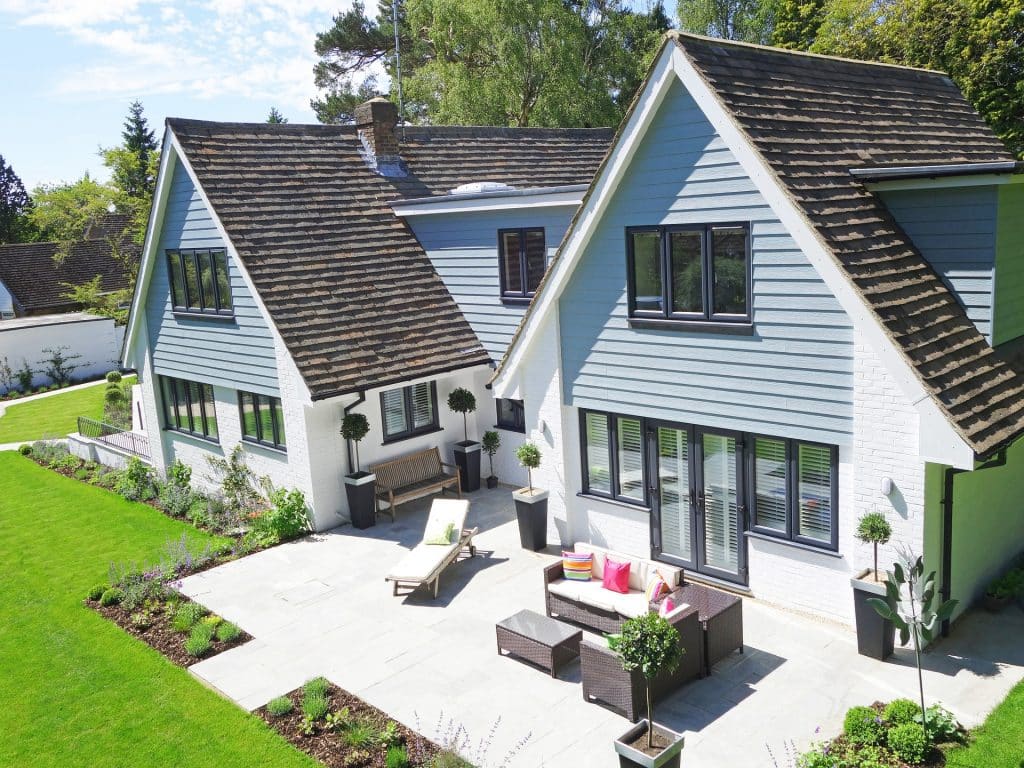 The Pleasantness of Visual Asymmetry
If you prefer a less formal, casual-looking outdoor space, you may want to consider incorporating asymmetrical landscaping. It can add balance and uniformity to your outdoor area. Using asymmetric is particularly popular among English front yards to add a touch of boudoir to their home's exterior.
Outdoor Furniture
Your front porch is the public face of your home and is a great spot for relaxing and entertaining guests. Patio doors are one great way to add an aesthetic element to your front yard. Water features are also great additions to improve your yard's exterior. You can also install a pond with a waterfall in your garden for a soothing effect. With water features, you can be sure that not only will you be improving the health of the environment as well. Reuse old furniture and hang personalized pots to make use of your front space.
Ready to take on your next remodeling project? Follow these exterior makeover steps to maximize curb appeal and turn a lackluster facade into a true head-turner. Our home improvement tips will surely help you rock your upcoming front yard remodeling project.