The latest shower styles and innovations are the perfect way to create a bathroom that looks and feels contemporary.
In addition to having a modern-looking shower, the latest shower door styles offer a wide variety of different functional features, too. These features include a wide variety of options in terms of materials and functionality. Some of the latest shower enclosures include a shower screen, rain shower head, handheld showerheads, steam showers, and more.  
One question that often comes up when a homeowner is planning a bathroom remodel is "what does a modern shower look like?" This type of question requires several answers, since modern design focuses on many aspects of design, from colour schemes and materials to functionality. Below, you will find answers to your most common questions about showers, along with some tips for planning your remodel.
The Materials
If you are looking for the latest shower styles, it's likely that you're a little confused by all the options available. Shower doors are typically constructed out of one of a few standard materials, including acrylic, chrome, gold, laminate, porcelain, stainless steel, or wood. You'll want to take a look at the latest shower styles that are available, in order to determine which material is right for your bathroom. Each material offers a different style and appearance, which is why it's important to take a look at all the choices.
Glass – The Most Popular Material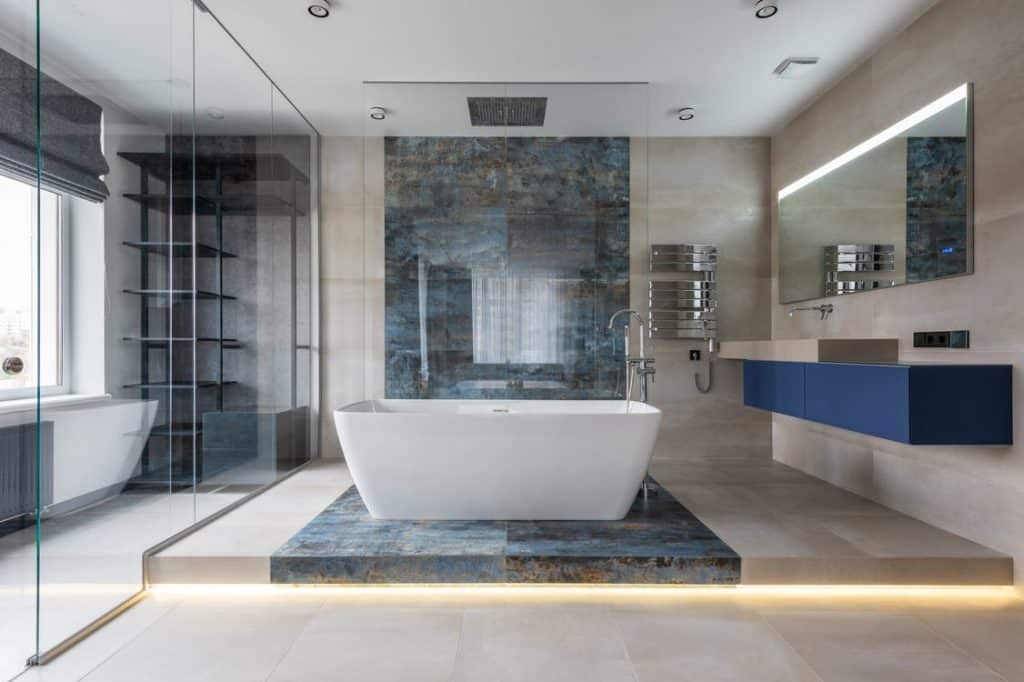 The most popular material for shower enclosures is glass, and you can see this being showcased mostly in bathroom showrooms in Surrey, and even in other showrooms around the world. Shower doors made from durable clear glass offer a contemporary look for any bathroom, even a bathroom with a contemporary floor plan. For a more unique and stylish look, add a splash of coloured glass to the shower enclosure, or a frame that spans across the entire top of the shower, allowing a custom design created just for you.
Adding Skylights
Many homeowners are also choosing to install in-line skylights, which can provide a dramatic new look to a bathroom. In-line skylights can also save money by reducing the amount of air that is used, which can save on your heating bill. For the latest shower styles, you may also want to consider installing a double shower enclosure. These enclosures work well to save space in large bathrooms, especially those that are positioned opposite each other.
The latest shower styles are evolving quickly, as more homeowners are realising the benefits of installing energy-efficient shower systems. Installing an in-line skylight in your shower, for example, can provide a cost-effective way to lower your monthly energy bill, while creating a beautiful contemporary look. If you are concerned about your budget, installing a solar light kit can provide the same benefits as in-line shower enclosures, but at a fraction of the cost. A quick Internet search should provide you with all the information you need to determine what the latest shower styles are for your home.